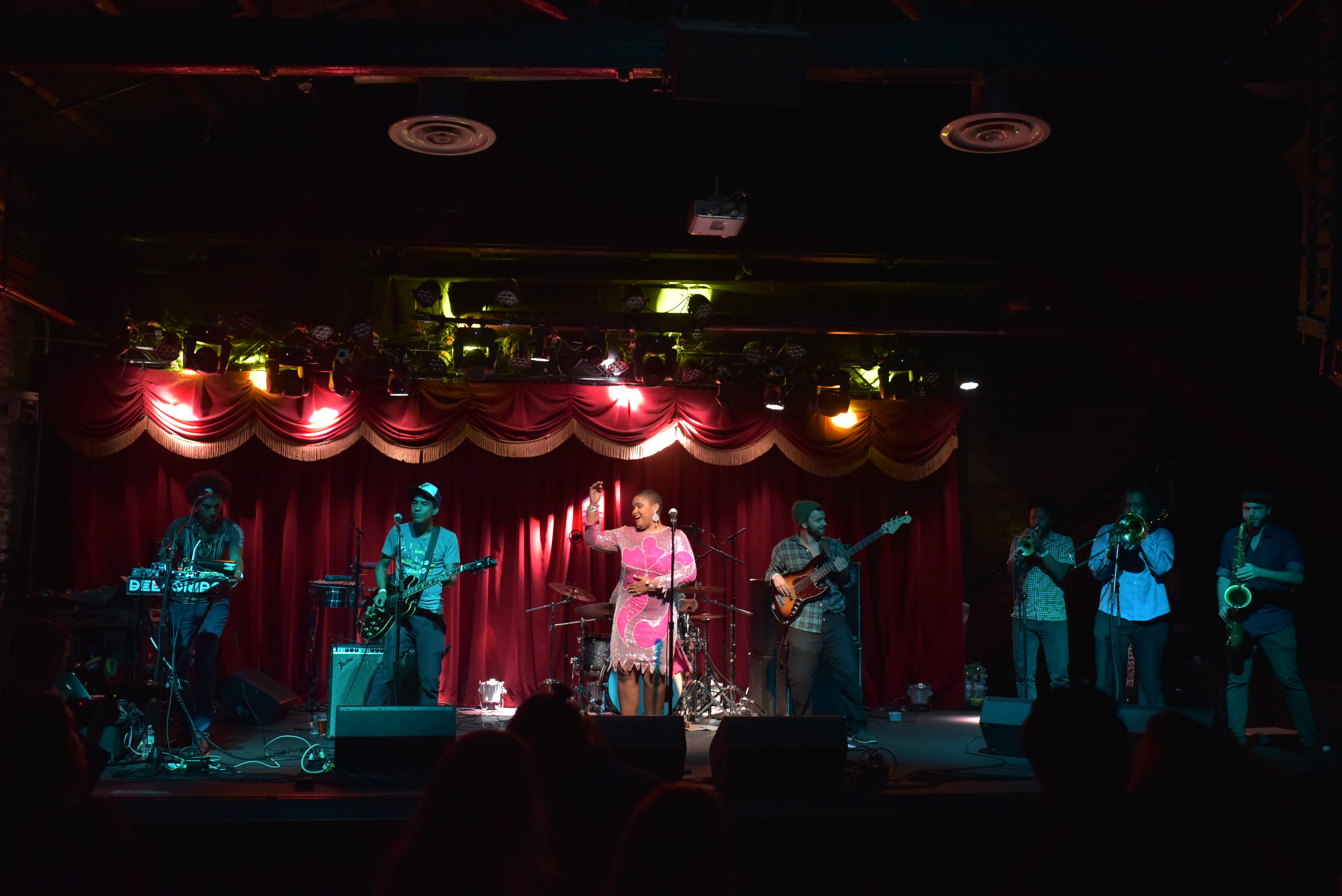 Julia Newman
Meet Brooklyn's Delsonido: a band with the 'sounds' of many
|

16 October, 2015

When we first saw Delsonido perform at a nightclub, we thought, here is a jam band influenced heavily by Colombian sounds, big on improvisation, as many of New York City's jazz musicians have been playing for years. One got the idea that this was a band undergoing an evolution, and finding a firm grasp in an ever-melding global music scene.

We were right. But only recently, when chatting with band director, the Barranquilla-born Elkin Pautt, did we learn how a "life-changing" experience he had in the mid 2000s, touring heavily for one of Colombia's very well known top tropical pop bands of the mid-2000s, played a big part in the birth of Delsonido.

Pautt was a musician for Dragon y Caballero, a duo of tropical and hip-hop type that were signed to Virgin, and later EMI, and toured much of South America. So how did he end up in Williamsburg, directing an independent project with a hodge podge of Brooklyn musicians?

"It was a beautiful experience I'll never forget, performing in other countries via private jet, having managers and agents set your schedule, having fans everywhere," Pautt says. "It's an experience I always take with me wherever I go."

The eight years he spent with Dragon y Caballero netted the band awards, and gave him musical experiences, such as playing Colombia's Festival de Vallenato, and touring with Marc Anthony. But after the band split up amicably, he realized he had a hunger to do something different.

"I realized, I want to do something like this. I want to make music, but I want it to be mine," he says. "I always worked on beats on my laptop while on tour, but I wasn't a DJ, and had yet to form what I wanted to do. Sidestepper and Pernett were gaining much buzz. I hung out with them when they were in their studios, and thought, 'This is cool.'"

Despite his love for electronic music fused with folkloric sounds, Pautt knew he wanted his next project to be a band. He also wanted a change of scenery. So he moved to New York in 2012.

"When I got here, I said, no one knows me here. Dragons y Caballero doesn't exist here. And then it hit me. I'm in the capital of the world, why not have a band with multicultural sounds? I wanted to do something where I provide the bone, and the others would put the meat."

Pautt was sure of only one thing. His being "super Barranquillero," as he put it, and his influence, which include Toto la Mompasina, Petrona Martinez, La Sonora Matanzera, and accordion riffs heard on old vallenatos.

"What I can contribute is my roots, but I'm not going to pretend that I can do hip hop, rock, etc… that's what I can find here! And if I'm here, that's the grand difference than me making music in Colombia, where the musicians are from there, and influenced by the same sounds. I want to something unique, and it took me a good two years, until I started meeting the band."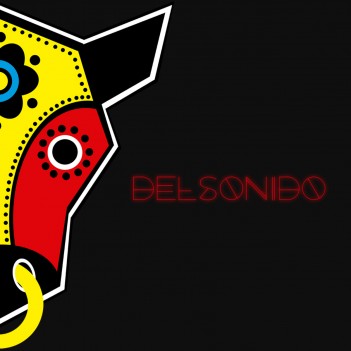 Pautt then met Ivan Garizabalo, the guitarist, at a Brooklyn restaurant one night.
"Someone told me there was a Barranquillero working there," he says. "We started talking in the way us costeños do and got on immediately. (Laughs.) I told him I had a project and he told me he's a guitarist, so we got together. And he brought along his two roommates at the time, Chris Hansen, who is now our drummer, and Jason Disu, our trombonist, who has played with many famous acts."
Pautt says the four started jamming and the chemistry was seamless.
"Many times you'll work with musicians and they're very set in their ways, but these guys allowed themselves to be directed," he says. "At the same time, it was collaborative. With Ivan, it took a bit of work. He was "super rockero. (Laughs.) I said, Ivan, tu eres Barranquillero, go take a shower with sugar water, and remember your roots. (Laughs.) Let's do something different!"
It took time, since the drummer wanted to be sure he well-versed in playing Colombian music, but eventually the still-nameless band, which now also included bass player, Sage Robbins, began playing instrumental music live.
"I felt like I was missing something. I needed a singer, but I wanted something different," Pautt says.
Serendipity ensued and he met Mai-elka Prado, a Panamanian vocalist with fantastic pipes.
"Esta pela canta!" Pautt says, using costeño vernacular for 'girl.'
"But she also writes. I wasn't much of a writer, and she's since made me better. Everything about this band signals growth. Every time we perform live, I see she does something better. Our growth as a band is like an elephant—slow, but solid."
Pautt is very proud of their front woman, whom he likens to a gem. "She really compliments and completes the band."
As for the band name, which came very late in the process, it came to Pautt one night after Prado joined the band.
"I told them, esto es el producto del sonido de todos nosotros (this is the product of all of our sounds). Boom. There's the name—Delsonido.
"It's like a sancocho ( a thick soup consisting of meat and root vegetables.) When people hear our music and tell me a song reminded them of another style of music, I say, 'That's because there is a little of that music in there!' That's what I like. New York has everything. This is going to be una locura, but I am loving the journey so far."
What's next for Delsonido? The collective, as Pautt refers to the band, because he is very supportive of any other projects they are involved in, plays Nublu in Manhattan's East Village on the 16th of October. (Details here.) He is also working on an album, which will likely contain six songs.
Follow the band on Facebook and Soundcloud.  Listen to "Gozadera," a single off the band's EP, Pleasure, below.

Follow Sounds and Colours: Facebook / Twitter / Instagram / Mixcloud / Soundcloud / Bandcamp

Subscribe to the Sounds and Colours Newsletter for regular updates, news and competitions bringing the best of Latin American culture direct to your Inbox.
Share: