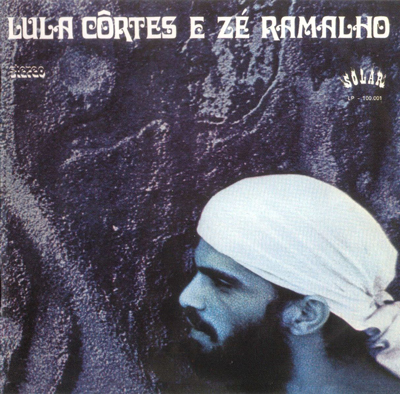 R.I.P – Lula Côrtes (1950-2011)
31 March, 2011
Only yesterday I was sitting in my car enjoying the delights of a new Mr Bongo release entitled Psychedelic Pernambuco. Among the many delights on the CD were a number of tracks by Lula Côrtes, some solo and some collaborations with Zé Ramalho. As someone who only really knew Paebiru, the duo's highly-feted collaboration, I wasn't aware that the rest of Côrtes' material would be up to the same standard. I made a note to research more once I got home. It was to my complete shock that I then found out Lula had passed away just two days before.
Although at the moment I can only recommend Paebiru, a startlingly original album from Côrtes and Zé Ramalho, and the upcoming Psychedelic Pernambuco album, which is set for a rave review here on Sounds and Colours, there are many glowing tributes across the Internet about the man and his music.
Beginning with NPR, who very poetically describe the scene within which Côrtes was a vital cog:
Finally I came to Recife, in northeastern Brazil, where in the 1970s a scene coalesced around a musician named Lula Cortes. A hazier, sun-drenched offshoot of the psychedelic rock scene happening around the world at the time, the movement created a handful of labels that recorded, produced and distributed some of the most beautiful music I've ever stumbled across. It's perfect for hot summer nights.
They also go on to name some of the other artists that partook in this scene, including Marconi Notaro, Satwa and Flaviola e O Banda de Sol. That article was written by Egon, the general manager of Stones Throw and a man also responsible for founding Now Again. On the website for that label he also managed to share some thoughts on Côrtes, this time going into a little more detail:
Best known by his nom de plume Lula Côrtes, he was one of the driving forces behind the late 60s to late 70s psychedelic rock scene in Recife and the artistic godfather of the likes of Nação Zumbi and, by extension, Seu Jorge and Almaz. The albums he produced and recorded – from the dueling guitars of Satwa to Marconi Notaro's groundbreaking No Sub Reino dos Metazoários to his own Rosa de Sangue – put forth a revolutionary bent with a striking originality during Brazil's military dictatorship. That his albums were almost all self-released (many on Solar, the imprint he helped found) only furthered his legend.
If Côrtes is to be remembered by one masterpiece, it should be Paebiru, recorded and released with Zé Ramalho in 1975. This white whale of a record – a double LP encapsulating a book within its gatefold – took Brazilian psychedelic rock to its zenith. Stunning and timeless, Paebiru will help help keep Côrtes' memory alive for years to come. With that in mind, we present one song – "Raga dos Raios" ("Raga of the Rays") – below.
The link to download "Raga dos Raios" is HERE.
Psychedelic Pernambuco will be released by Mr Bongo Records soon. There is currently no date set, but you can view the tracklisting HERE.
Here's two remixes of Lula Côrtes songs courtesy of Mr Bongo:
Lula Côrtes & Zé Ramalho – Louvação a Lemanjá (Throwing Snow Remix)
[soundcloud url="http://api.soundcloud.com/tracks/12463513″ params="show_comments=true&auto_play=false&color=ff7700″ width="100%" height="81″ ]
Lula Côrtes & Zé Ramalho – Não Existe Molhado Igual Ao Pranto (Illum Sphere Remix)
[soundcloud url="http://api.soundcloud.com/tracks/12463452″ params="show_comments=true&auto_play=false&color=ff7700″ width="100%" height="81″ ]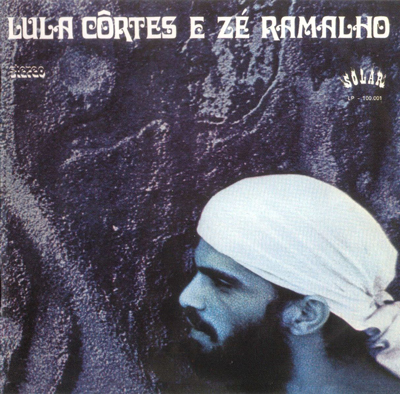 You can buy Paebiru from Amazon and iTunes.

Follow Sounds and Colours: Facebook / Twitter / Instagram / Mixcloud / Soundcloud / Bandcamp

Subscribe to the Sounds and Colours Newsletter for regular updates, news and competitions bringing the best of Latin American culture direct to your Inbox.
Share: