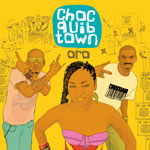 Sounds and Colours' Top 5 Albums of 2010… so far
09 July, 2010
Sounds and Colours sat down, had a good think, got up again, made some tea, then decided that these were the best records we had heard in 2010 so far. Let us know your thoughts on our choices in the comments section.

Choc Quib Town – Oro
World Connection Records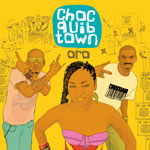 Surely one of the breakthrough artists of the year, Choc Quib Town have been taking the USA and Europe by storm since Oro was released. It's not too hard to understand why. Oro is that perfect mixture of roots and modernity. It sounds Colombian and modern at the same time. They use all kinds of different rhythms, from the pure hip-hop of 'Somos Pacifico' to the slow R 'n' B groove of "Alguien Como Tú", from the salsa of "Pescao Envenenao" to the rumba of "Rumba Sin Pelea," and yet despite mixing all these rhythms they always manage to sound as if they're from Colombia, and perhaps this has more to do with modern music in their home country, a place which has fallen in love with Western music such as hip-hop and its pop music but yet has also found a new love for its traditional musics, and this shines through here. The key to it all though is the infectiousness of their melodies. They seem to have a knack for finding that hook that will leave you wanting to listen to the album over and over again.
The Ipanemas – Que Beleza
Far Out Recordings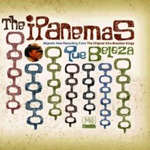 With what could possibly be their last album The Ipanemas are trying to bow out in style. This record is slightly more melancholy than Call of the Gods, it's predecessor, but this shouldn't be too surprising; guitar player Neco died after Call's recording. With a new guitarist, Jose Carlos, in place The Ipanema's classic afro-samba sound remains the same with only Wilson Das Neves' voice indicating either the signs of aging or the fact that he's missing his old friend on guitar. Stand out tracks have to be "A Cara Dele", a driving, percussive track showing The Ipanemas at their best, and "Nega E Kota", a sultry bossa number. There are also guest vocals by veteran singer Andrea Martins, who shines on "Festa."
Cibelle – Las Venus Resort Palace Hotel
Crammed Discs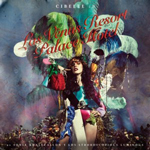 Cibelle left a few people perplexed with the release of this album. After the acoustic/electronica treatment on her second album The Shine of Dried Electric Leaves a move to tropical pop was the last thing people expected. Although she may have lost as many fans as she has gained there is no doubting the achievement of the album. Kitsch pop numbers such as "Underneath the Mango Tree" and "Melting the Ice" sit alongside the electro-fried "Man from Mars" and deathly ballads such as "Sad Piano" and "The Gun and The Knife." The real triumphs on the album though are the straight pop numbers "Frankenstein" and "Lightworks." Of course nothing is perfectly straight when it comes to Cibelle, she loves to push her audience as much as possible, but these two both show her beautiful knack for vocal melody and inventive production.
La Otrabanda – Pueblo Vivo/Vibrant People
Ropeadope / Sanjonero Records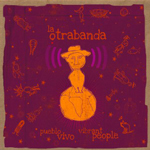 It's hard to pick all the references in this album from Venezuela's La Otrabanda. They have a fresh, upbeat sound with echoes of the Caribbean but use a lot of rhythms that are not common in South America, possibly coming from more Western influences. It leaves the album feeling very much a 'world music' album, coming from many different parts, but perhaps expressing something about Venezuela that no-one has yet to do. This approach is evident in the instrumentation too – there are bagpipes on "Pasaje." It's on songs such as "La Cebolla" and "Indigenas" when they are at their best, allying vibrant rhythms with positive vocals, while the band show enough flourishes and invention to keep you coming back for more.
Anibal Velasquez – Mambo Loco
Analog Africa Records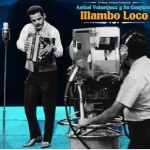 A collection of songs by Anibal Velasquez, this is a marvellously rich assortment by this living legend of Colombia's music scene. Famed for his ability to drive a dancefloor into a frenzy his music still packs a punch. His signature tune "Mambo Loco" fails to disappoint. It is one of those songs like Screaming Jay Hawkin's version of "I Put A Spell On You" that has that extra something which somehow manages to give you goosepimples. It's the song that sees him perfect his formula, using the accordion in a more percussive and driving way than other Colombian performers, and augmenting his singing with occasional yelps and menacing chuckles. "Los Vecinos" and "Carruseles" also show his knack for singing about simple, everyday topics while also mixing up the instrumentation of his band; the first song is led by guitar, the second by piano. If you want your music raw and full of character you won't find many better than Anibal.

Follow Sounds and Colours: Facebook / Twitter / Instagram / Mixcloud / Soundcloud / Bandcamp

Subscribe to the Sounds and Colours Newsletter for regular updates, news and competitions bringing the best of Latin American culture direct to your Inbox.
Share: