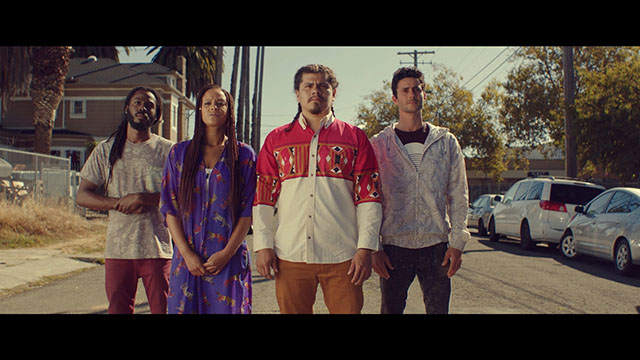 Web series 'The North Pole' takes on immigration rights and the state of political activism in 2019
25 September, 2019
Family separations, migrant detentions and deportations in the United States are no laughing matter, but the web series The North Pole, now in its second season, brings levity to the serious and ongoing reality of this topic.
Executive produced by Movement Generation and actress/activist Rosario Dawson, The North Pole is about fun-loving undocumented immigrant Benny, who, when facing deportation, decides to runs for office against the shady local Sheriff who is trying to deport him. With the help of his best friends Nina, Marcus, and Finn, Benny's historic (and hilarious) campaign gains mass attention as they try to unite their Oakland neighborhood to defend Benny – and the place they all call home. (Watch the trailer for Season 1 here.)
Humor as medicine for the soul
We caught up with lead actor Santiago Rosas and director/co-writer Yvan Iturriaga—both who come from families of immigrants and have very personal connections to this story—about the series:
Sounds and Colours: Why use humor and absurdity to talk about such a serious topic?
Santiago Rosas: There's humor because the characters in the story are human and just like all humans, we access a wide range of emotions at any given time. Benny is a fighter, he's loyal to his friends and North Oakland community, but he's also hella goofy and loves to make his homies laugh. Right now we as immigrants are getting dehumanized on a daily basis by the government and media, so just showing our full range of humanity…that's a powerful statement.
Yvan Iturriaga: In my personal experience, growing up around exiles with very traumatic pasts, humor has always been medicine for the soul and a reason to keep on living. Humor as a form of therapy and coded language have always accompanied my family gatherings and complemented the darkest of stories. In the North Pole, we use humor as a way to lower our audience's guard and allow empathy to seep in, building hope and reminding us that we are fighting for something beautiful.
Sounds and Colours: Did the idea of having Benny run for office come out of the absurdity that is the Dem candidates for 2020?
Santiago Rosas: The idea of Benny's campaign actually came from the orange man in the White House. When Benny is trying to figure out how to get his story out there so that he won't be deported, he realizes that like Trump, "there is no better way to take control of the story than pretending to be a politician." So it starts as a joke…but then gets real. Yes, electoral politics is important — but for us, the most important point of this show is for Benny (and everyone) to claim our power, to be bold and unapologetic with our political ideas and visions, and to share our personal stories as a way to change the larger story of this crazy country. So yeah…maybe the Democrats should take note too!
Yvan Iturriaga: We actually came up with the idea of Benny running for office way before we knew about the 746 Democrats running for President – or wait, is it up to 749 now? Which just shows you that electoral politics in this country has been absurd for a very, very long time. Our idea this season was for Benny to twist that absurdity on its head and use his campaign as a way to deal with the very real threat of deportation. And hey, if Mister Universe (aka The Terminator) and a washed up b-list actor (Ronald Reagan) could become serious politicians, why not Benny?
Sounds and Colours: Wildfires! I love that you guys worked in a real issues in California. Say more on this plot point.
Santiago Rosas: If you lived here in 2018 you'd remember how post-apocalyptic the skies were and how bad the air quality was. It hit us hard without warning leaving many of us to deal with health issues brought on by the poor air quality. In the beginning of Season two, Nina addresses the wildfire subject when she brings in a guest on her show to talk about the wife fires as well as climate change. Marcus's storylines deals with the wildfires through his asthmatic response to the air quality. Although they didn't spend much time diving into the political process of deforestation and company fueled fires for capital profit off meat production and the harm it does to the environment, Marcus's journey focuses on his process of reclaiming his health. More so Marcus has health problems that worsen through each episode and he reaches a point where he decides to take action to improve his health in a holistic way and research what are best ways to live in a lifestyle that's in harmony with our ecosystem.
Sounds and Colours: How did Rosario Dawson come on board as producer?
Yvan Iturriaga: We connected with Rosario through our amazing nonprofit executive producer Movement Generation. She was excited about their work connecting the dots between climate change and social justice, and wanted to get involved somehow. So we said, "Well, we do have this little web series if you're interested…" She watched the first season, called us back, and was like, "I'm in. What do you need?" Working with Rosario has been a blessing because she's so humble and generous, and obviously so talented, but also because she believes in the power of storytelling for social change. And she follows through to make it happen.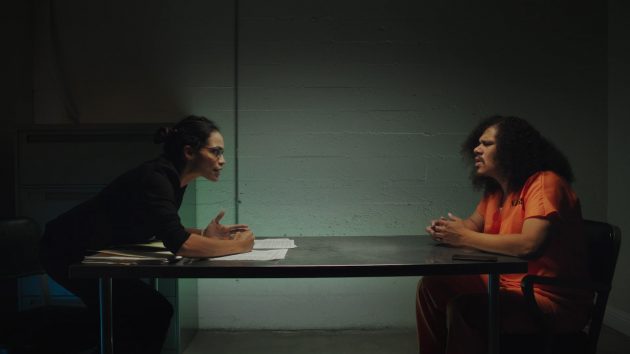 Sounds and Colours: Soundtrack-wise, can you tell us how the music was picked for the show?
Yvan Iturriaga: Working with our music supervisor Dion Decibels, we set out to continue the shows strong Oakland identity while highlighting a more Latinx influence for season two. For both seasons our title sequence music comes from Oakland's own Grammy winner Fantastic Negrito, who's bluesy rock banger "Working Poor" hits the right feel of grimy and rebellious. Hip Hop is definitely a huge part of our local flavor so we had to include Mac Dre's classic "Feelin' Myself," and added a few other classics from The Bums, Conscious Daughters, and of course The Coup (whose lead rapper Boots Riley plays a cameo in the show.)
As a representation of the multilingual and bicultural narrative we featured in season two we had songs from Latino hip hoppers like Bang Data, Los Rakas, and Brown BFLO.
We also wanted to pay homage to earlier generations of revolutionary Latinx music, so we used the actual anthem of the FMLN and a song ("Canción de Solidaridad Con El Salvador (Song in Solidarity with El Salvador)") about the Salvadorian resistance by the local Chilean exile band Grupo Raiz. It was a huge deal for me to feature this band in the show since I grew up with their music and all the members are my chosen aunts and uncles.
A conversation about music in our show would be incomplete if we didn't mention Diego Calderón, our composer all the way from Chile who concocted a variety of tracks ranging from a Jazzy Pink Panther stroll, to a boxing fight club hit, to the most epic and beautiful homage to Ennio Morricone I have ever heard. Give that man some awards.
Where to watch
Season 1 of The North Pole is available in its entirety on YouTube. The first episode of Season 2, which stars co-executive producer Rosario Dawson, can be watched below or on YouTube:

Follow Sounds and Colours: Facebook / Twitter / Instagram / Mixcloud / Soundcloud / Bandcamp

Subscribe to the Sounds and Colours Newsletter for regular updates, news and competitions bringing the best of Latin American culture direct to your Inbox.
Share: