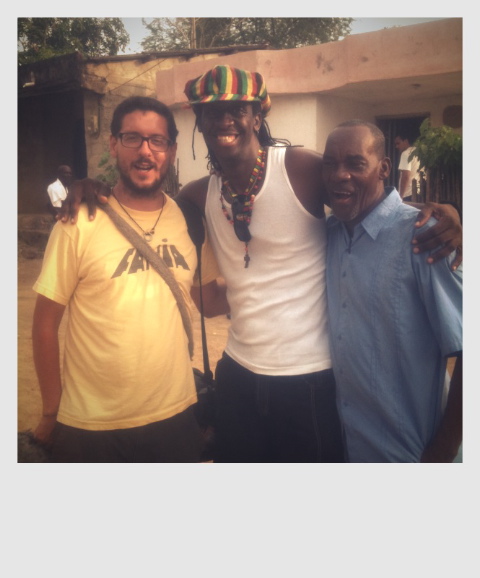 Palenque Palenque! La Memoria Viva
20 May, 2011
From Cartagena we drove an hour to one of our last and most expected destinations, the mystical heart of Africa in Colombia: San Basilio de Palenque. Both a forgotten and revered town, it is considered the first village to become independent from the Spanish Crown in colonial times, founded by brave cimarrones (runaway slaves).
For centuries, it's inhabitants remained isolated from the rest of Colombia but somehow mantained their cultural and spiritual bonds with Africa, speaking their own creole language: palenquero, a mixture of African dialects with Spanish and Portuguese; and creating a rich variety of musical styles.
We had heard so much music from Palenque and had read so much about this place… It was beautiful to be there. People were very open, always ready to smile and sing… and the tall trees and extensive backyard gardens showed us that by living simple, communal lives and staying relatively isolated, they had remained in close relationship with the earth. Lucas Silva, who's been working for years in Palenque was our guide for our short but intense stay there. We first met with Victor Cimarrón, a sort of Renaissance man, who knows much about Palenque culture, including its botany, music, healing arts, cuisine and linguistics. It was wonderful to have him there, dialoguing about all the different elements that make Palenque such a unique place.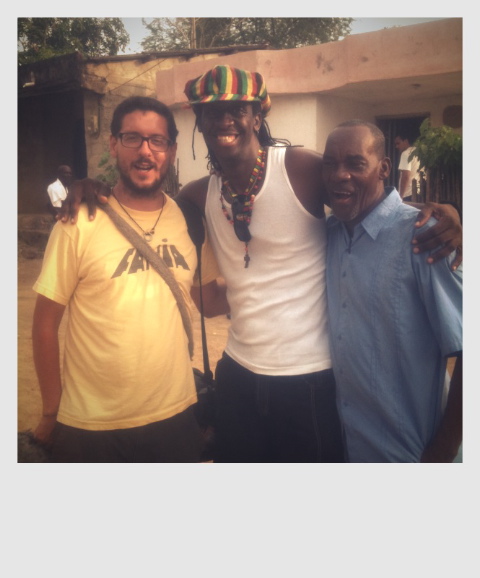 Our musical encounters started with Las Estrellas del Caribe and their psychodelic Afro-Beat. They have been playing together for decades and are anonymous pioneers of the genre in Colombia. Their music is powerful and immediatly put us in a trance. It was hard to keep up with their drinking pace though…. The next day, we met with 89 year-old Majin Diaz, a majestic and relatively unknown singer from Gamero. He was performing with a younger group of musicians called Kambakuá, that brings together players from Barranquilla, Cartagena, Malagana and Maria La Baja, and perform different styles of Afro-Colombian music. This extraordinary singer had never recorded a proper album, so we spent all morning recording him. Truly, we had never heard a man singing bullerengue like that! He said that women were afraid of him at music festivals and competitions…. His voice is unparalleled. We hope what our recording will remain after he's gone.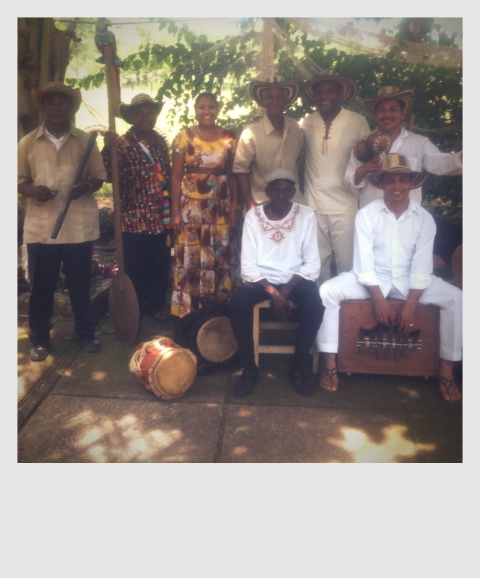 The afternoon was spent with Sexteto Tabala. We had dreamed of seeing them live after having heard their albums for years…. Their leader, Rafael Cassiani Cassiani took time to be with us and got the group together to sing a few of their hundred or so compositions. The Sexteto play music inspired by Cuban Son with a unique Palenquero instrumentation and flavour. They played very delicate compositions with precise arrangements and sometimes sudden, sometimes incredibly subtle rhythm variations… A true favorite!
It was also a dream of us to see Las Alegres Ambulancias ("The Jolly Ambulances") play. They are the main keepers of Lumbalu songs, the Afro-Colombian funeral tradition, which apparently hasn't changed much for centuries. When someone in Palenque dies, they mourn, drink ñeque (rum) and sing at funeral wakes to honour the memory of the passing souls and their ancestors. The rites and music last for days… When we where in Palenque, the main singer Graciela Salgado was not singing anymore. And the other main singer, Dolores Salinas was at the hospital. We were lucky we could meet with Emelia Reyes Salgado, known as La Burgos, who sang a couple of lumbalú songs accompanied by her son, Gerly Torres Salgado (he's only 13 but has been playing the drums with Las Alegres Ambulancias for a while). It was clear that it was a difficult and sad moment for the group…. That day, La Burgos took us to the village's brook, where she sang a little bit and dedicated her songs to Dolores. (We just found out that Dolores passed away a couple of days ago in Cartagena… We hope the immemorial and profund lumbalú songs carry her where she needs to go next, and the tradition continues…)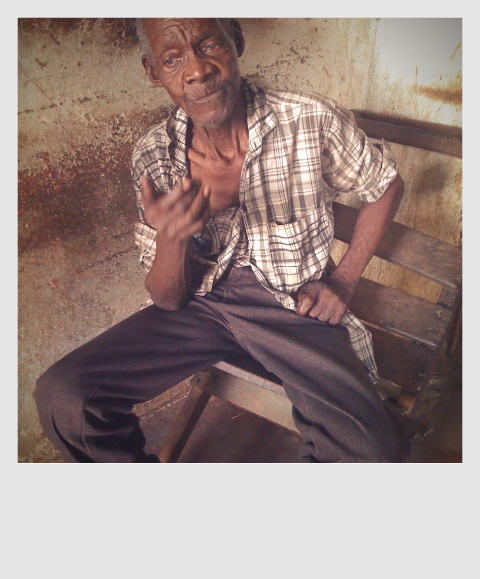 Our time in Palenque couldn't have been complete without a visit to another legendary elder singer, "Sikito" Francisco Cañate Cáceres. Apparently he has never had a proper group to accompany him, but he has sang all his life, and has composed hundreds of songs in many styles. He sang many songs for us and shared some of the old serenade verses that he used to improvise. We recorded a few of them and even played a couple with him. He seemed happy to have found other musicians that he could play with! He encouraged us to stay, but we had to go. It was hard to leave San Basilio de Palenque, so much music and beautiful people… but our time was running out and we had to return to Bogota for a last couple of days and collaborations there.

Follow Sounds and Colours: Facebook / Twitter / Instagram / Mixcloud / Soundcloud / Bandcamp

Subscribe to the Sounds and Colours Newsletter for regular updates, news and competitions bringing the best of Latin American culture direct to your Inbox.
Share: