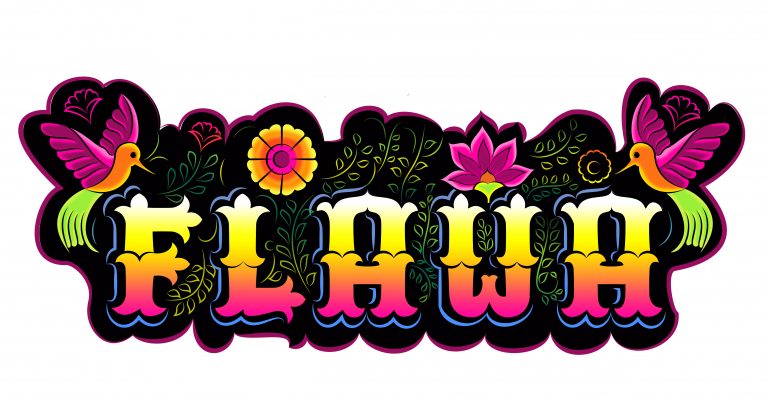 Introducing FLAWA: London's First Festival of Latin American Women in Arts
14 February, 2019
The first festival of its kind in the British capital, FLAWA is a new arts festival showcasing female Latin American talent in London. Between the 15th and 19th May 2019, venues such as Rich Mix, Genesis, Bernie Grants Arts Centre and King's College University will open up to visitors to enjoy a programme of events. Live music, carefully-curated films, artistic workshops, Q&A's and panel discussions will all feature on the inspiring programme.
This promises to be an exciting space of cultural exchange and learning, which honours what Latin American women do; as well as cisgender, transgender, queer and non-binary creators. FLAWA will comprise activities for anyone interested in the many angles and trajectories of Latin American culture.
According to Teresa Guanique, Director of FLAWA, the festival was born out of the need for a space to show what Latin American women have accomplished. She says:
"This is the time to create empowering opportunities for us, to create spaces where women's expressions and perspectives are celebrated".
Headlining the festival will be samba-soul trailblazer Liniker Barros, the vocalist known for fronting Brazilian soul band Liniker E Os Caramelows. Liniker funks up gender norms, graces audiences with grooves steeped in African ancestry and embodies smooth, melodic resistance. Genre-bending Cuban singer, flautist and percussionist La Dame Blanche will take to the stage in a celebration of hip hop, cumbia, dancehall and reggae, and there's much more still to be announced.
There will be a full programme dedicated to Latin American women in film, curated by Karoline Pelikan, filmmaker and director of Pelikan Pictures, and documentary film-maker at Gato Negro and Sounds and Colours contributor, Susy Pena. Showing off female Latin American talent through a wide-angle lens, shorts and features, documentary and fiction will all feature on the comprehensive programme. Karoline Pelikan will also lead an edifying workshop in self-portrait through film-making.
The literary programme will be presented by multi-disciplinary journalist and founder of Literary South radio show, Silvia Rothlisberger. In one of the highlights of the festival, Silvia will be in conversation with Yara Rodrigues Fowler, praised by The Observer as one of the hottest-tipped debut novelists of 2019, and lyrical Chilean writer Alia Trabucco Zerán, whose personal and political debut novel The Remainder has been lauded for its treatment of Chile's dark dictatorship, written through the perspective of a younger generation on a pisco-fuelled road trip through the Andes. Colombian poet Sonia Quintero will also lead a poetry workshop, followed by performances in an open mic poetry evening.
In King's College London guests will be able to talk to Bordando la Memoria, a group of first and second generation Chilean exiles who embroider to preserve memory and demand justice. Their works will be exhibited at KCL – arpilleras and bordados with the names of those disappeared and executed throughout the 1973-1991 dictatorship, their way of responding to a need for 'active memory'.
Continuing important discussions, Fabiola Morales, Artist Development and Management tutor at BIMM Bristol will chair a panel discussion about the diverse experiences of Latin American women in the music industry. Panellists such as Cuban-Bristolian salsera Indira Román will discuss the role of women in the industry, before the stage opens up to the audience in a public Q&A.
To find out more about the festival, including other events, head to FLAWA's Facebook page.
London and the UK are home to a rich crowd of Latin American creators – an important diaspora in this city and beyond – which is blossoming year-round, growing in size, in diverse identification and in creative force. Women are the main force driving this community.
But the arts is not a balanced sphere, and thus Latin American women are too often overlooked: neglected by curators and disregarded in discussion. Despite the presence of the Latin American community and their growing representation in different areas of London life, all too often it is a male experience we are presented with.
The Festival of Latin American Women in Arts (FLAWA) will thus be a platform for female Latin American expression, for reclaiming narratives and sharing myriad perspectives. It will be a space that showcases their work and empowers others to create; a space of diversity, opportunity and celebration. And you are all invited. Please support!

Follow Sounds and Colours: Facebook / Twitter / Instagram / Mixcloud / Soundcloud / Bandcamp

Subscribe to the Sounds and Colours Newsletter for regular updates, news and competitions bringing the best of Latin American culture direct to your Inbox.
Share: