Lollapalooza fails to spark the imagination
14 April, 2011
The first time this giant of American entertainment leaves its natives shores, Chile was chosen as the destination. In many ways this made a lot of sense, a stable affluent South American country, obsessed with rock music seems the perfect choice for a successful away day.
The announcement, and initial sale of tickets, was greeted with great excitement. It later also coincided with an article in the New York Times naming Santiago as the number one place to visit in 2011.
Chile expected people from all over the region to descend on its capital for this affirmation of South America's growing reputation.
Unfortunately the actual show failed to live up to expectations. The festival's founder Perry Farrell admitted as much to local media "Unexpected things always happen. We had some problems, some were big, others were small."
The big problems were high profile.
In the weeks that lead up to the festival, whispers began to circulate that ticket sales were low. International bands rumored to appear hadn't been included in the final listings, others, such as the Yeah Yeah Yeahs, who were included had pulled out.
One week before the show, 2-1 offers began to appear. Purchase a leading energy drink, take the can to a participating ticket vendor and get two tickets for the price of one.
While this undoubtedly swelled the ranks of festival goers present in Parque O'Higgins it was a bit of a slap in the face of those who had brought tickets well in advance under the impression that prices would rise as the event approached.
To add insult to injury those who had purchased tickets online would have to collect them on the opening day of the festival.
That took three and a half hours. Others were waiting in the queue longer. What were people waiting in line for? Effectively a box of tickets which less than twenty people were scrolling through to find tickets of the hundreds, if not thousands of people who were waiting in line.
The system meant those who had paid more, or had flown into Chile especially for the concert were forced to wait in line and missed much of the first day.
As PR goes, this was a pretty poor effort.
Once inside the festival was well organised, two main stages alternated music and two other stages provided the support.
Yet even here, poor sound engineering left a bad taste in the mouth. Cat Power left the stage after constantly screaming at the sound guys to adjust her local levels and getting nowhere.
One electronic folk band had bass levels so high I could feel my nostrils vibrating.
The Killers, the headline act on the first day, had an advertised slot of 120 minutes, but called it a day after 80.
Oh, and there was no alcohol on sale on site (apart from the VIP section), those who tried to take it in, faced confiscation at the gate.
As I said, the problems were very high profile.
When the music got going the Chilean crowd reacted as everyone expected, with enthusiasm possibly unmatched in any previous Lollapalooza festival. 10,000 people crammed into the indoor LG venue to watch Fatboy Slim and with every hook and drop they went crazy, jumping and moshing all the way back to the doors.
Members of Edward Sharpe and the Magnetic Zeros (pictured below, photo by Rodrigo Ferrari), appeared visibly moved by the reaction of the crowd. Chico Trujillo received what has been widely reported as the best reaction from fans, despite the 3.30 time slot.

Despite the distractions organizers have already confirmed that they will bring the festival to Chile next year, using the same park and the same time of year (although adjusting slightly to allow for Easter). There were enough signs over the weekend to suggest this could develop into a spectacle that deserves its place for bands on global tours.
However 2011 felt like an expensive dress rehearsal in which the cast hadn't quite finished learning their lines.
The roots are there, but if they want to survive in Chile in their own right and not just living off the reputation of its older brother, 2012 needs to show it's learned its lessons and deliver on some promises 2011 didn't quite live up to.
To finish off here are some photos from the festivities:
Denver, one of Chile's finest new bands (photo by Super 45):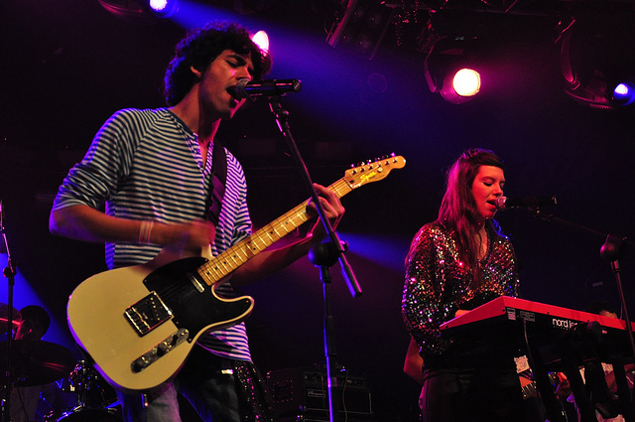 Kanye West (photo by Diego Quintana):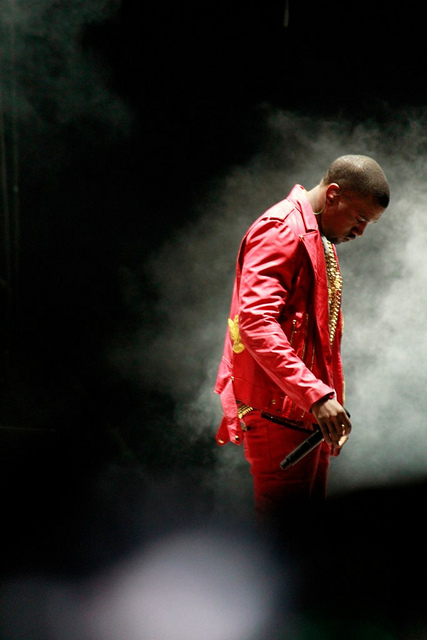 Javiera Mena, Chile's electro-pop queen! (photo by Super 45)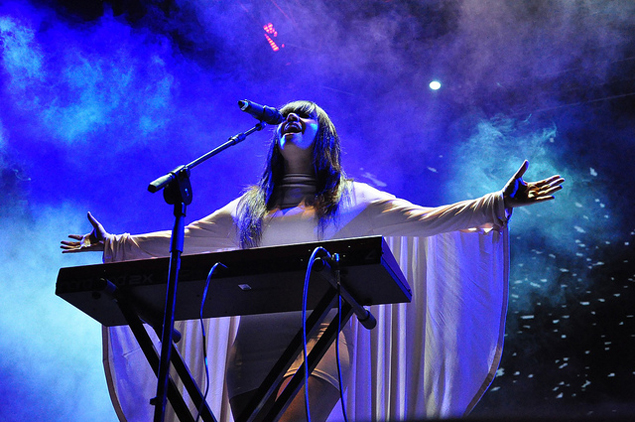 Apparently Devendra Banhart's band was rocking!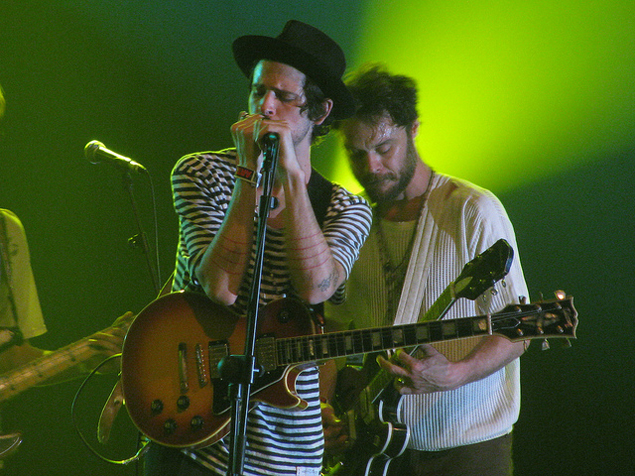 (photo by Constanza Gajardo)
And finally, Anita Tijoux, who, if you haven't yet discovered, sort yourself out! (photo by Annais Ferreira)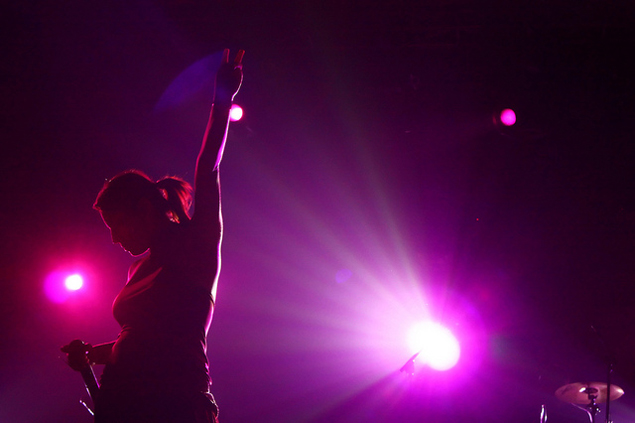 Follow Sounds and Colours: Facebook / Twitter / Instagram / Mixcloud / Soundcloud / Bandcamp

Subscribe to the Sounds and Colours Newsletter for regular updates, news and competitions bringing the best of Latin American culture direct to your Inbox.
Share: