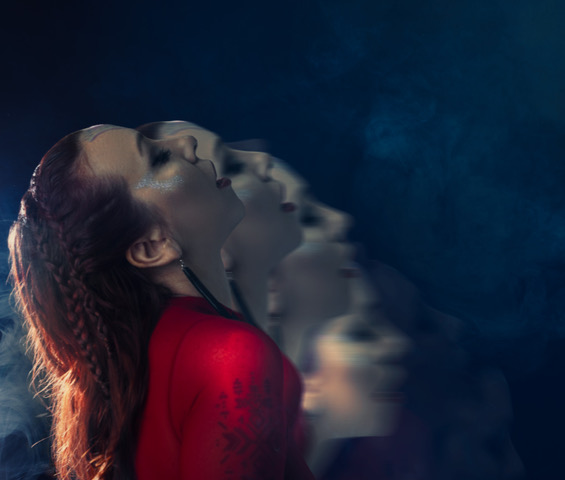 On Our Radar: Skeptic, Cimafunk, Ghetto Kumbé, University of Tropical Sound & New Music by Natalia Clavier
04 October, 2018
On our radar this week is meaningful music from a Puerto Rican artist affected by Hurricane Maria, a forward-thinking rapper from Cuba who is paying respect to the shared history of jazz, funk, blues and reggae, and lots more. We even have a track by Thievery Corporation veteran Natalia Clavier. Let's get to it!
PUERTO RICO: Skeptic, 'Nadie Me Quiera'
Puerto Rican rapper Skeptic's sophomore record, Boca de Lobo, is a completely independent effort. He produced all facets of the work: lyrics, music, sound, photographs, and all video content in general. The record was conceived in the months following Hurricane Maria, which devastated much of the island. The album deals with the struggle for survival that many Puerto Ricans experienced during that period. We're feeling the very emo "Nadie Me Quiera."
CUBA: Cimafunk, 'Me Voy'
Major hat tip to our friends at OkayAfrica for turning us on to Cimafunk, a singer, composer and producer who makes music built on a fusion of Afro-Cuban rhythms with funk, blues and reggae—musical styles that he told OkayAfrica he wishes to reunite because "they all have a shared history of slavery and resistance."
"Me Voy" is "inspired by Nigerian Afropop and Pilón (a traditional Afro Cuban carnival rhythm). Read more about it over at OkayAfrica.
UK/SPAIN/COLOMBIA: University of Tropical Sound feat La Walichera: 'Tabaco'
The University of Tropical Sound started in 2016 as monthly party in the UK, Spain, and Colombia, featuring a quality mix of island sounds, exotic beats and thumping basslines from across Africa, Latin America and beyond. The outfit just released an 10-track compilation, dia:tribes, featuring a variety of artists, which they believe are a snapshot of the state of global bass.
"Tabaco," which features La Walichera on vocals, is a tribute song to the what is considered by indigenous people of the Americas to a sacred plant. The song begins with an otherworldly mantra on tobacco smokes healing powers, before introducing an uplifting cumbia. La Walichera is a project  born in 2013 by Argentine native Gladys del Carmen Sarabia.
COLOMBIA: Ghetto Kumbé feat Zongo Abongo & The Busy Twist, 'Dagbani Dance'
Left-field Afro-House three-piece, Ghetto Kumbé, has hot song with a video shot in Barranquilla and Ghana featuring Zongo Abongo, whom we featured on these very digital pages in March, when he released a song with Thornato. The track also features production duo The Busy Twist, who hail from London but stay focused "rejoining the dots between Afro, Latin and UK Bass music by developing a sound which not only melds the sonic genealogy of all three palettes, but also presents such crossovers faithfully."
The video for Dagbani Dance features some wonderful colors and fantastic dancing. It's a must-see:
BROOKLYN/ARGENTINA: Natalia Clavier "This Feeling"
Natalia Clavier, of Thievery Corporation, released her new album, Trans, on the 28th of September. The lead single, "This Feeling," continues her style of chill electronica with warm, soothing, and breathless vocals.
About the new record, Clavier says,
"Trans stands mainly for transition and transformation as these songs portray a period of my life of deep change—both emotional and spiritual. There are other words that inspired the album title such as transmission, transcend, transport, transgender, and transmutation. All of these words relate to this body of work in one way or another."
Check out "This Feeling" below:

Follow Sounds and Colours: Facebook / Twitter / Instagram / Mixcloud / Soundcloud / Bandcamp

Subscribe to the Sounds and Colours Newsletter for regular updates, news and competitions bringing the best of Latin American culture direct to your Inbox.
Share: