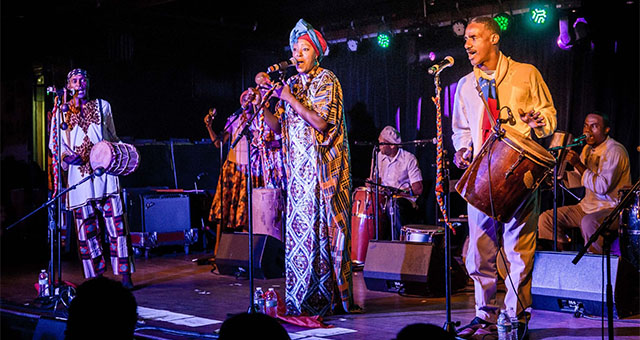 'Viva La Parranda!' immerses Miami theatregoers in the joys and sorrows behind Venezuela's party music
02 May, 2019
The current situation in Venezuela, no matter what one agrees with politically, isn't a happy one.
For the more than 200,000 Venezuelans living in Florida, however, there is some solace in a Miami theatre. Viva La Parranda!, a new production playing at the Colony Theater by Miami New Drama through the 19th of May, features Betsayda Machado and La Parranda El Clavo in a musical experience that immerses you in the ordinary lives of the people that make this extraordinary music.
On stage, you'll hear the joys and sorrows of Machado and members of her Parranda in their own voices. Oscar speaks of a lifetime farming cocoa for the chocolate you love, and of the land redistribution schemes that broke his trust in the government. Youse describes the impact of his father's untimely death, and his mother, Blanca, tells her story raising her son on her own. Asterio, one of twenty-one brothers, explains how music helped his family grow together. Nereida and Orheo teach you dances that express joy while bearing the marks of Barlovento's tumultuous history: you move your feet like you still feel the shackles of slavery.
Songs and stories weave together with sensory experiences to immerse audiences in El Clavo. When theatregoers enter the theatre, they'll share a coffee with the multigenerational cast, or help them cut vegetables for the sancocho that cooks on stage throughout the show. They'll feel a part of the living tradition of parranda, where the music is not taught in schools or preserved on paper. It's something people pass voice to voice and drum to drum, and they create new songs to tell the stories that affect them most deeply, like the ravaging effects of organized crime in the region and the economic and political crisis that rocks Venezuela today.
Parranda means a genre of music, born of the exuberant mix of cultures in Venezuela's rural Barlovento region. It's also a word for a band playing that music, powered by the tambores, wooden drums that have hardly changed since enslaved Africans brought the tradition to Venezuela centuries ago. Parranda also means the party that springs up wherever the music is played.
After 30 years performing together at house parties and on street corners in El Clavo, La Parranda El Clavo burst on the international scene in 2017. Audiences from Los Angeles to Poland fell hard for Machado's clarion voice and the infectious polyrhythms that attest to parranda's African roots.
Whether people discover La Parranda El Clavo through their international tour, their Tiny Desk concert for NPR, or Great Big Story's YouTube channel, "everyone has the same questions," says Juan Souki, the director of Viva La Parranda. "Where is this village? What are their lives like there? Now the band can tell those stories in the intimate space of the theatre, so the audience can truly experience the life-changing power of hearing their music in the context where it was born."
To create this new production, Souki drew on experiences from his previous career in devised theatre to elicit and distill the deep personal stories that make up Viva La Parranda. "It would have been an insult to write a show for them," he remarks. "We built a script together using only their own words."
Tickets to the musical can be purchased at the Colony Theater's website.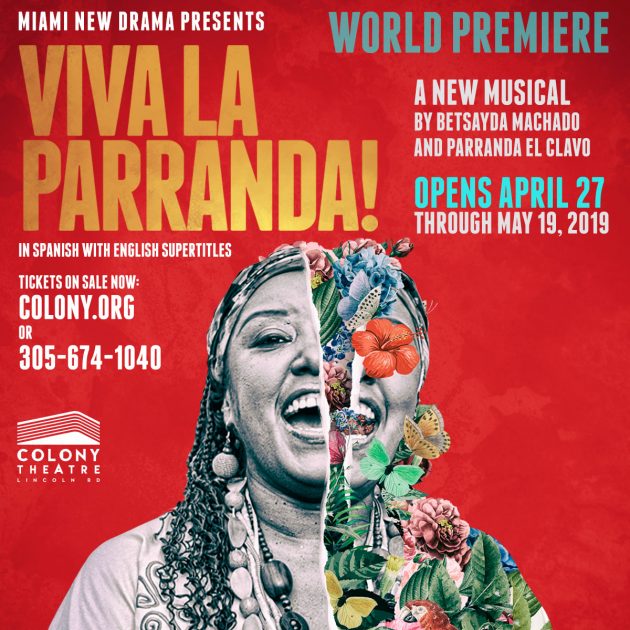 Follow Sounds and Colours: Facebook / Twitter / Instagram / Mixcloud / Soundcloud / Bandcamp

Subscribe to the Sounds and Colours Newsletter for regular updates, news and competitions bringing the best of Latin American culture direct to your Inbox.
Share: