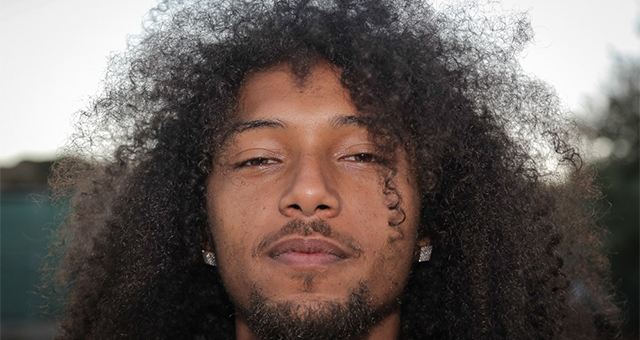 A Welcome Song in the Era of #MeToo: 'Tiene el Control' by Raka Rich
31 January, 2018
"Music's biggest night" gave us a ton of Bruno Mars wins and Despacito snubs. And while there were some Latin music wins to celebrate, the 60th edition of the Grammys also gave us lots to think about, as women artists showed up on the red carpet holding or wearing white roses in solidarity in the movement against sexual harassment and assault (the #MeToo/#TimesUp). Some brought activists with them to discuss the topic during interviews before the ceremony.
How the music industry truthfully reacts to #MeToo / #TimesUp remains to be seen. There are no shortage of think pieces on the topic to be found online (we like this one in regards to #MeToo by the Daily Beast's Ira Madison III, and this Teen Vogue piece about Recording Academy president Neil Portnoy's unfortunate comments in regards to the low number of women actually winning awards).
Should the spotlight on these movements include song lyrics? We think it would be nice, and thus we'd like to tip our hat to a song that is so welcome in this era of women speaking out towards harassment, assault, and, as the recent Aziz Ansari situation showed us, the possible coercion or aggression towards a woman during a personal encounter.
"Tiene el Control" by Raka Rich, one half of the 2017 Grammy-nominated duo, Los Rakas, is just the song we need during this time.
Released in late 2017, the afropop song is a collaboration with INTL BLK (also known as Chief Boima) and is co-produced by Broso. Rich told Nigerian music blog Not Just Ok the song is "basically saying that she has the control. She's the showstopper when she's on the dance floor, and she knows it."
But as we keep this track on repeat (thanks to discovering it on Intl Blk's new Pan Afro Anarchist Pop playlist on Spotify), we hear a call for women's empowerment on—and off—the dance floor (translation is ours):
"You're in control – you're the only one who has it
You're in control – when you dance
You have the control, beautiful…"
We spoke to media studies scholar Larisa Kingston Mann, Ph.D., of Temple University, who is also known as DJ Ripley (Dutty Artz/Heavy NYC), about the song, whose concept she called "refreshing."
"I wish it wasn't unusual to hear a hetero male vocalist speak about women's pleasure and autonomy," she said. "Sex and relationships are both totally natural topics to sing about, it really depends on the song whether I'm going to like or not (and sometimes the music is more important than the words, in the moment or on the dance floor)! But I do wish artists, especially heterosexual male artists would be more creative and open minded in their approach. I wish they wouldn't so easily reproduce boring concepts of sex and relationships that are created by colonizers and capitalists. Any lyrics that talk about sex as a choice, as something people freely want to do, and where people are not treated like property, gives me a bit of hope."
As for whether we should expect more songs with lyrics following Raka Rich's lead, Mann wasn't so optimistic.
"I don't really expect pop music, an industrial product, to express subversive ideas. I think artists who are themselves trying to have an independent, non-colonized approach, or who are at least connected to communities who will hold them accountable, are more likely to make music that expresses a better understanding of sex. I don't know if there is enough pressure for there to be a trend or how long such a trend will last."
On the world music front, things look less 'in control' as we'd be remiss to not mention a controversy in Brazil over a new song by baile funk artist MC Diguinho. In "Surubinha de leve," Diguinho raps about drugging a girl, having sex with her and dumping her in the street.
The outrage prompted YouTube and Spotify to drop the song, and for him to release (and then delete) a crappy and homophobic apology on Instagram, which loosely translated to "The media manipulated the thoughts where a Negro sings funk is apology to crime/rape and yet a gay kiss in a soap opera is beautiful and perfect in the eyes of the world and you supported this idea!"
Last week, Dinghino released a "light" version of the song, in which the notable change is he does not leave the girl on the street. Gee, thanks, MC Diguinho. We can only hope you someday change your views on the influence music has on people, especially the young and impressionable.
Mann agreed, and pointed out it's all the more reason to shine a spotlight on artists like Brooklyn/Brazil's Zuzuka Poderosa, whose songs (such as "Pussy Control") are often power anthems for women.
"Personally I'm still waiting for the female dembow and/or baile funk rapper (except from Zuzuka) whose lyrics go more against the grain with gender politics, but my linguistic skills may not be good enough to catch the up and coming ones," she said.

Follow Sounds and Colours: Facebook / Twitter / Instagram / Mixcloud / Soundcloud / Bandcamp

Subscribe to the Sounds and Colours Newsletter for regular updates, news and competitions bringing the best of Latin American culture direct to your Inbox.
Share: