Mr Bongo Records to release Pernambucan Rozenblit catalogue on Vinyl
03 October, 2011
Following the delightful Pyschedelic Pernambuco compilation, containing some of the finest cuts from the Rozenblit catalogue (released on CD and vinyl earlier this year), Mr Bongo Records are now planning on releasing further treasures from the catalogue, containing some of the finest music made in Pernambuco in the 1970s, on vinyl.
In fact, some of the vinyls have already been released. Following the double vinyl Psychedelic Pernambuco has been Tom Zé's Grande Liquidacao. Here's a little description of that album as well as some of the others which will be released over the coming months: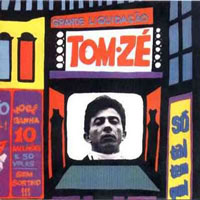 Tom Zé – Grande Liquidacao (1968)
In 1968 Tom Zé moved from Salvador, Bahia to Sao Paulo where he hung out and wrote with his friends Gilberto Gil and Caetano Veloso. Although initially part of the Tropicalia movement, Zé was extremely independent and determined to forge his own musical path. He started by recording Grande Liquidacao, a hyperactive pop album backed up by two incredible psychedelic rock bands: Os Brazoes and Os Versateis.
Lula Côrtes & Lailson – Satwa (1973)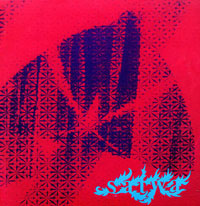 Written, recorded and released just as Brazil's military dictatorship reached the climax of its long black arc, the one and only album by Satwa is a divinely subtle protest, often cited as Brazil's first independent record. Formed after the return of Lula Côrtes and Lailson from their respective foreign excursions – the Satwa project lasted only a year, perhaps due to their differing stripes. Lailson was from the verdant former Dutch colony of Pernambuco, while Côrtes hailed from the wild badlands of Paraiba. But for 11 days in January 1973 the pair jammed cross-legged and produced the folk trance gems that adorn this self-titled debut.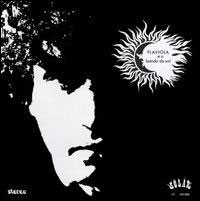 Flaviola e o Bando do Sol – S/T (1974)
Flavio Lira (aka Flaviola) only recorded one album, which was released on Lula Côrtes' 'Solar' (Rozenblit) imprint. Even now the album sounds astonishingly fresh; full of native acoustic Brazilian instruments, folk guitars… he even crinkled cellophane into the microphone to get a uniquely trippy effect. It is a contemporary sounding album that features the likes of Zé De Flauta, Lula Côrtes and Robertinho de Recife.
Lula Côrtes – Rosa de Sangue (1980)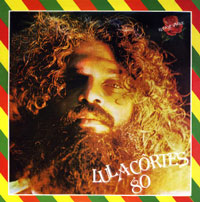 Rosa de Sangue is the closing chapter of the amazing Recife psychedelic movement that flourished & centred around the work of Lula Côrtes, beginning in 1973 with the release of Satwa, and the creation of 'abracadabra', Lula's loose art/music/design collective. "I want to close all of this with a golden key" and a golden key it is. Entering a small local studio with a head full of songs and his freshly road tested 'mountains band', Lula created an album simply overflowing with ideas. Along with his power trio backing, he was further assisted by many old friends dropping in, including, among many others: Alçeu Valença, Flaviola, Zé de Flute & Paulo Rafael.
And here's a short description of the Rosenblit record label and pressing plant:
Fabricas de Discos Rozenblit was founded by José Rozenblit in 1954 in Pernambuco (northeast Brazil). In addition to a record label the operation boasted the first ever vinyl-pressing plant in the state, a super-modern factory and a studio capable of recording a full symphonic orchestra. Their location away from the expense of Sao Paulo and Rio de Janeiro gave them financial independence and the space to develop a truly unique voice in Brazilian music. In partnership with labels owners Polydisc, and MusiConsult, Mr Bongo is embarking on a major reissue and restoration project. By working closely with the Rozenblit archives and collectors in Brazil we aim to re-master archive tapes and reproduce vinyl pressings to their original specifications or better.
Mr Bongo are currently redesigning their website so if you would like to buy any of these vinyls just send them an email. You can find their email address at mrbongo.com

Follow Sounds and Colours: Facebook / Twitter / Instagram / Mixcloud / Soundcloud / Bandcamp

Subscribe to the Sounds and Colours Newsletter for regular updates, news and competitions bringing the best of Latin American culture direct to your Inbox.
Share: