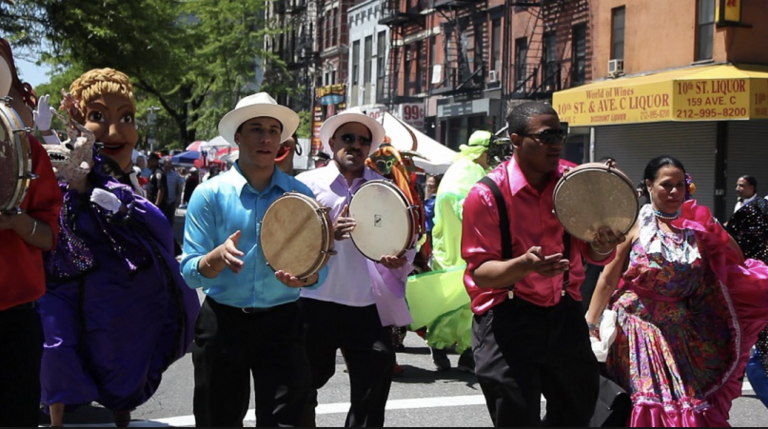 Un Verano En Nueva York: Our Guide to Latinx Summer Happenings in NYC
24 May, 2019
It's one of our favorite songs by El Gran Combo de Puerto Rico because it's true:
Si te quieres divertir, con encanto y con primor
Solo tienes que vivir, u verano en Nueva York
(If you want to have fun, with charm and with pureness
You just have to live, or summer in New York).
Here are our picks for some fun things to do in New York this summer:
Loisada Festival
26 May: Loisaida Festival, the largest Latinx celebration in Lower Manhattan returns for a 32nd year on Sunday, the 26th of May. Its theme for 2019, "Strong Roots, Healthy Branches: Harvesting Connections, pays tribute to the Loisaida Inc.'s Puerto Rican roots and longstanding commitment to the Lower East Side. This year's festivities (schedule here) include a Community Parade featuring the work of Garbagia, an eco-urban recycled arts initiative, and an eclectic mix of Latinx musical acts, include: the Lower East Side's very own Cuban charanga band, Son del Monte, Puerto Rican pleneros La Maquina Insular , Viento de Agua, a group known for revitalizing the Puerto Rican musical traditions of bomba y plena, and Nuyorican experimental salsa orchestra, Abrazos Army. The Puerto Rican theater group, Y No Había Luz, will delight children and adults alike with their lively storytelling.
The festival will also include Valor y Cambio, which first launched in Puerto Rico this past February, is a public art and storytelling project that asks participants about what they value and how the economy can respond to the needs of most people. In exchange of the participants' stories, the
project tenders a community currency, the Puerto Rican peso, as a means to promote collective empowerment.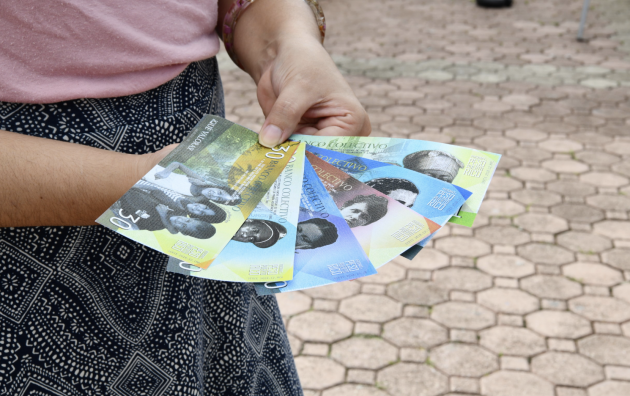 Summer Exhibition at The Center
3 June: It's an important year for Pride month in New York City as it's the 50th anniversary of the Stonewall Riots. A public reception at the Lesbian, Gay, Bisexual & Transgender Community Center, commonly called The Center, unveils a brand new, permanent artwork by the Gran Fury collective, the AIDS activist artist collective from New York City.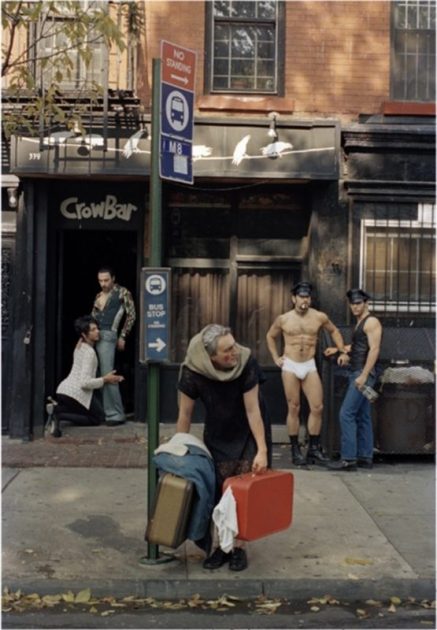 Also on display will be the opening of Puerto Rican artist Luis Carle's "Gay in the USA: LGBTQ Communities of NY 1989-mid 90's," which looks at the people, the power and movement of NYC that celebrated queer visibility/rights in the midst of the ongoing AIDS crisis. Through portraits of friends, photographs of the marches and of the social landscapes created by LGBTQ folk, we get a glimpse of a history that continues to shape our communities. You'll get a sense of old New York in Carle's wonderful photography.
BRIC: Celebrate Brooklyn!
8 June: BRIC's Celebrate Brooklyn! is back with a hearty schedule, and we're most looking forward to French Cuban sisters, Ibeyi. The performance is part of the American Express Women in Music Series, and includes the violinist and singer Sudan Archives, who, drawing inspiration from Sudanese fiddlers folds elements of R&B and experimental electronic music into her unique songs; and Orion Sun, a one-woman project of Philly-based singer, multi-instrumentalist, and producer Tiffany Majette, an emerging creative force of nature cites Frank Ocean and Lauryn Hill as primary influences.
Central Park Summerstage
It's so difficult to highlight just a few of Central Park Summerstage's wonderful lineup, which you should absolutely check out here. But here are two we're not missing:
11 August: Get ready for some powerful women on stage at Central Park with Mexican singer-songwriter Lila Downs / AfroColombiana Lido Pimienta, and DJ Ripley.
25 August: Freestyle music legend and salsera La India and Cuba's Cimafunk are going to have Central Park dancing. Get there early!
Latin Alternative Music Conference
9-13 July: The Latin Alternative Music Conference (LAMC) is back for its 20th year, this time at the Stewart Hotel. This year's edition will spotlight Spain, Colombia and Argentina, and honor 20 "people or companies that have helped these last 20 years be filled with ongoing music."
Standouts for us are Ximena Sariñana, iLe , and Nathy Peluso at Central Park Summerstage on the 10th of July, and Celebrating Colombian Culture at Queensbridge Park with Aterciopelados, Diamante Eléctrico, and one of our more recent favorites, DJ Dayansita.
AfroLatino Festival of New York
12 and 13 July: Brooklyn is so lucky to have such a great independently run festival in the AfroLatino Festival of New York.
Day one kicks off with some New York legends as Bobbito Garcia, poet and activist Felipe Luciano, and Nina Vicious pay tribute to "El sonero mayor" Ismael Rivera and salsa composer Tite Curet Alonso.
Other acts include Kansas City's Making Movies and DJ Oscar Ñ.
Day two includes a performance by legendary Dominican singer José Alberto Justiniano "El Canario."
La Isla Bonita Festival
20 July: Staten Island is sometimes thought of as the forgotten borough, but it's worth several visits. La Isla Bonita festival, founded in 2005, is an arts initiative and digi-space celebrating "local is global" through arts, culture & activism. The summer festival takes place in the North Shore of Staten Island.
This year's musical acts, presented in conjunction with Summerstage, include Chilean Ana Tijoux and Colombia/NYC's Combo Chimbita.
Lincoln Center Out of Doors
25 and 27 July: It's wonderful to see a bastion of culture in New York City feature Latinx sounds at Lincoln Center Out of Doors.
On the 25th, Los Angeles Latin fusion band La Santa Cecilia performs. Fronted by the charismatic Marisol Hernandez (a.k.a. La Marisoul), who "sings like the love child of Janis Joplin and Celia Cruz," the band integrates cumbia, bossa nova, rumba, bolero, tango, jazz, rock, klezmer, and any other musical genre that crosses their path, the Grammy-winning band's smart songs are vibrant reflections of Los Angeles's intriguing tapestry of cultures. Following the performance will be a screening of Disney/Pixar's Coco.
On the 27th, Chicano Soul invades New York City at "Look at My Soul: The Latin Shade of Texas Soul" featuring Lee Fields & the Expressions, Black Pumas and guest vocalists Jonny Benavidez, Eric Burton, Kam Franklin, Johnny Hernandez, Ruben Ramos, and Paul Schalda. The brainchild of writer-producer-musician Adrian Quesada, Look at My Soul celebrates the musical contributions of Chicano soul singers and session musicians in the 1950s and '60s, including Tejano trailblazers Johnny Hernandez and Ruben Ramos, who will join Quesada and the band onstage. Long overlooked by mainstream music history, these gems reveal a rich mix of influences: blues, Latin jazz, and rock 'n' roll, as well as traditional Mexican music like norteño and mariachi. Lively takes on classic tunes will have you on your feet as multiple generations of unsung musical heroes celebrate the unique sound of Texas.

Follow Sounds and Colours: Facebook / Twitter / Instagram / Mixcloud / Soundcloud / Bandcamp

Subscribe to the Sounds and Colours Newsletter for regular updates, news and competitions bringing the best of Latin American culture direct to your Inbox.
Share: