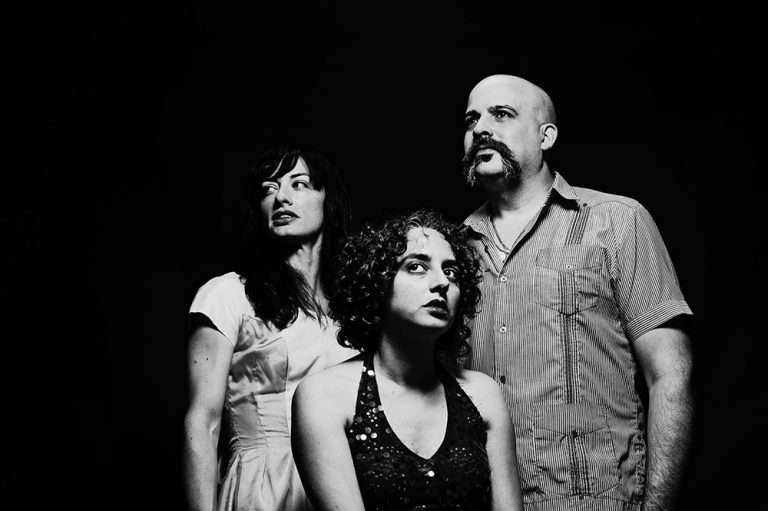 Shows to Watch for APAP Conference and globalFEST in NYC
05 January, 2017
Though world music can be found in New York City virtually year-round, January is a time when a plethora of global sounds can be seen in the Big Apple, thanks to the APAP conference and globalFEST.
globalFEST, Sunday, Jan. 8, at Webster Hall, is known as "North America's most important world music event." It attracts more than 1,500 music industry professionals, members of the press, and music fans, of course. Artists who have played this annual event typically go on to play in cultural exchange programs in other parts of the world, thanks to the exposure they gain at globalFEST. You can find the schedule here.
APAP is the members conference of the Association of Performing Arts Presenters and the world's premiere gathering of performing arts professionals. More than 3,600 presenting organizations, artists, managers, agents, support organizations, vendors, consultants, speakers and arts leaders from all 50 United States and more than 33 countries descend upon New York City for the nearly week-long conference, which this year runs from Jan. 5 to 10. A very detailed schedule can be found here.
We asked friends from the industry to weigh in with their recommendations for showcases and concerts affiliated with APAP and globalFEST, as well as any "unofficial" events:
Ariana Hellerman, cultural music event producer and founder of Ariana's list:
"Do yourself a favor and catch Batida (Portuguese-Angolan DJ Mpula aka Pedro Coquenão) at globalFEST," Hellerman recently posted on her Instagram after catching his performance at Lincoln Center's David Rubenstein Atrium in New York City in late December. "Blown away by the Angolan electro-sounds, movement, archival footage, creativity, and politics. Batida's show [at Lincoln Center] was amazing!"
Rahsaan Lucas, co-founder and partner of Afrotaino Productions, a firm that handles event production, audience development, intercultural marketing, and lots more for a variety of multicultural happenings in the Philadelphia area:
"Miramar, the bolero side project from members of [indie salsa dura band] Bio Ritmo. Their LP, Dedication to Sylvia Rexach, was one of my faves of last year. They'll be at Barbes and Mercury Lounge on the same night (Friday).
"One 'new' act that has piqued my interest is the DIY duo act featuring vocalist Marisa Ronstadt and renowned guitarist/music maker Gloria Estrada. A dusty mix of blues, jazz, and cumbia, and some undeniable soulfulness goes a long way with me. (Saturday, Hilton Midtown, Regent Parlor, 8pm)
"Also, Betsayda Machado from Venezuela is definite a must see," said Lucas, who will be co-presenting the artist in Philadelphia the following weekend (details here).
DJ Andujar of Peace and Rhythm records:
"The Weird World event (Friday at the Knitting Factory)," which features Yocotoco, an afrobeat band that defies categorization and dabbles in salsa, son, cumbia, merengue and/or psychedelic rock, and cumbia pop and disco rockers, Locobeach.
"MAKU Soundsystem at Subrosa (Friday)," whose seven-song, 33-rpm 12-inch EP, The Mix, is out on Peace and Rhythm's label and will be available for purchase at the show.
"Jose Conde's 'Bridge to Cuba' event [at Subrosa] on Sunday and there is a Dos Santos show at Barbés in Brooklyn on Monday. They're an awesome band from Chicago." (Read Sounds and Colours interview with Dos Santos here.)
Catalina Maria Johnson, radio journalist and host of Beat Latino (click on links for dates and showtimes):
"APAP is such a moving feast! Literally, the music will take you everywhere (literally and figuratively). There's Miramar's intensely brooding classic boleros made new, Orkesta Mendoza's insane tropi-psychedelic cumbia & mambo, Ani Cordero debuting songs from her new album (will she turn to rock, pop, Puerto Rican classics, protest, or all of the above this time?), amazing jazz to be had at Winter Jazz Fest, including Chilean saxophonist Melissa Aldana, Cuban powerhouse vocalist Dayme Arocena (a soon-to-be-legend, trust me on this one!) or Edmar Castañeda's masterful melding of Colombian harp and jazz, AND globalFEST treats us to one of the first of its kind of Afro-Venezuelan ensembles to come to the USA led by incredible singer Betsaydsa Machado!"
We at Sounds and Colours are eager to see all of the above, plus the following:
At globalFEST on Sunday: Septeto Santiaguero, adventurous Grammy-winning son cubano stars. Watch the video below to be transported to the island.
And (on early Saturday evening at the Regent Parlor with APAP badge), Battle of Santiago, a Toronto-based group that combines classic Afro-Cuban rhythms and vocals with a distinctly Canadian post-rock spirit and sensibility. The group also plays Saturday night at Drom with DJ Nickodemus headlining.
Happy show attending!

Follow Sounds and Colours: Facebook / Twitter / Instagram / Mixcloud / Soundcloud / Bandcamp

Subscribe to the Sounds and Colours Newsletter for regular updates, news and competitions bringing the best of Latin American culture direct to your Inbox.
Share: