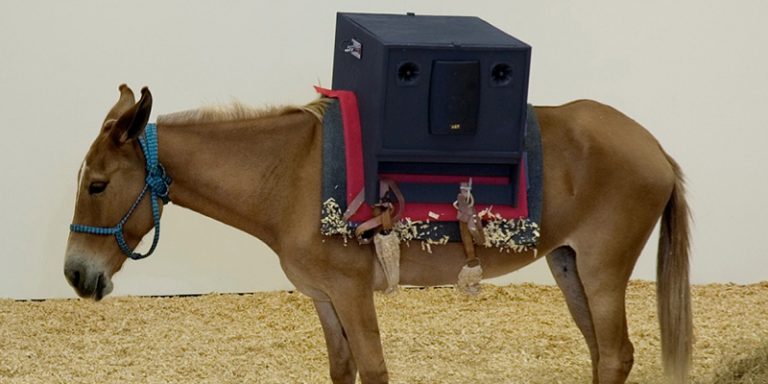 S&C New Latin Music Playlist #2
16 May, 2017
The spring and start of summer are a fruitful time for new music releases, which may explain why we've been inundated with new music. As usual, the quality has been high and the choices as eclectic as always. What follows are 23 of our favourite new tracks from Latin America (or inspired by Latin America) of the past few months.
1. SigObrilllAndo y El Sueño De La Casa Propia "Bonita"
We're very excited about this upcoming release. Experimental electronic music producer ESDLCP has teamed up with Chilean SigObrilllAndo, a bit of a local rock legend, for a new release of which this is the first taster, an ominous beat-driven masterpiece.

2. Rolando Bruno "Tortuguita Marina"
What is it about cumbia and Super Mario Bros that seems like such a perfect fit? On this new video Argentine-born chicha enthusiast finds the perfect vehicle for a catchy retro fuzz guitar ditty.

3. Quantic & Nidia Góngora "Amor En Francia"
After teaming up a ridiculous amount of times since their first collaboration on Quantic's 2009 album Tradition In Transition, these two finally get together for a whole album of música pacifica rhythms and instrumentation propelled by Quantic's beats, production and fine musicianship.

4. María Pien – Tres Poemas EP
This Argentine singer has put aside her more traditional indie folk/anti-folk setup for an exploratory album of poetry, sound and image. A brave and rewarding listen.

5. Emisario Greda "Todo Azul"
Inventive dreamy indie pop from Chile's Emisario Greda. This is the first single off new album Anhelario.

6. Absurdos do Samba "Absurdo 05"
Three of São Paulo's finest talents have teamed up for a new album of sambas with a difference. With melodies written by Rodrigo Campos, lyrics by Nuno Ramos, Juçara Marçal on vocals and Gui Amabis taking care of arrangement, it's an ambitious work inspired by Camus's The Myth of Sisyphus, which is one of the finest records to come out of the city's Clube da Encruza collective.

7. Lone Piñon "Patricia"
A new three-piece from New Mexico who are in the words of their label boss "spearheading a revitalization of Chicano string music from New Mexico and Northern Mexico".

8. Carmen Costa "Cabrón" ft. María Daniela
Captivating new single from this Mexico band's upcoming new album.

9. Nina Miranda "I Am…"
She has collaborated with tonnes of people over the years, and been an integral part of groups like Smoke City, Zeep and Shrift, yet crazily she has not released a solo album until now. Freedom of Movement will be the name of the album and it will most certainly be full of Miranda's contagious energy, passion and musical ideas.

10. Juana Molina "Paraguayos"
Molina is joined by her mum in the first video to be released from new album Halo. The music is as spellbinding as normal.

11. Desayuno Continental "Un Millón de Problemas"
Good-time indie-pop from Montevideo with a definite liking for Orange Juice, addictive stuff.

12. Los Espiritus "Huracanes"
Agua Ardiente, the new album from Argentina's Los Espiritus has plenty of great tracks, of which this rhythmic garage stomper is a great example.

13. Moira "Memories"
Catchy vocals and a real nostalgic vibe are at the heart of this first single from Norwegian/Chilean singer Moira.
[soundcloud url="https://api.soundcloud.com/tracks/318216111″ params="color=ff5500&auto_play=false&hide_related=false&show_comments=true&show_user=true&show_reposts=false" width="100%" height="166″ iframe="true" /]
14. Bárbara Eugênia & DJ Tide "Meu Ofrinho de Amor" (Unofficial Video)
Quality brega pop from one of Brazil's finest chanteuses, teaming up here with the inestimable DJ Tide.

15. EEEKS "Il Novo 60's"
We're predicting big things for this group from Asunción, Paraguay whose sound does not hide from its influences, but has that one important quality, which is the ability to craft deadly pop melodies and emotion. Expect to hear a lot more from this group.

16. Gepe "Hablar de Tí"
There's a bit of a pseudo-reggae rhythm going on on this new track from Gepe, the first taster from upcoming album Ciencia Exacta, which is due out on May 26th.

17. AJ Davila "17"
The Puerto Rican punk is coming out of his skin on new album El Futuro with catchy grunge-pop anthem "17" just one of many highlights.

18. Dat Garcia "El Amor Me Entra En Sonidos"
Another intoxicating slice of other-wordly electronica from Argentina's Dat Garcia, whose latest album Maleducada recently came out on ZZK Records.

19. El Mató a un Policía Motorizado "El Tesoro"
Title track from the new album by these definitive Argentine indie-rockers, proving they still know how to pack an emotional punch.

20. Nomade Orquestra "Jardins de Zaira"
This São Paulo-based big jazz band are back with another album, EntreMundos (to be released in June), and "Jardins de Zaira" is our first taste of the sound. A heady mix of East and West African influences, with serious schooling in Western jazz and Afro-Brazilian rhythms.
[soundcloud url="https://api.soundcloud.com/tracks/319904355″ params="color=ff5500&auto_play=false&hide_related=false&show_comments=true&show_user=true&show_reposts=false" width="100%" height="166″ iframe="true" /]
21. Battle of Santiago "Aguanileo"
Fiery opening track from the new album by Battle of Santiago, a group of Canadians and Cubans trying to unite jazz, rock and Latin music. On "Aguanileo", with its psychedelic waves of sound, they find a beautiful place between disorientation and groove.
[soundcloud url="https://api.soundcloud.com/tracks/284925881″ params="color=ff5500&auto_play=false&hide_related=false&show_comments=true&show_user=true&show_reposts=false" width="100%" height="166″ iframe="true" /]
22. Niño Koi "Nigredo"
Heavy, ambitious post-rock goodness from Costa Rica's Niño Koi.

23. George Christian "Velhonovencontradoson(ho)s"
Not always the easiest listening experience, there is beauty in the experimental guitar playing and fragile atmospheres of baiano George Christian.


Follow Sounds and Colours: Facebook / Twitter / Instagram / Mixcloud / Soundcloud / Bandcamp

Subscribe to the Sounds and Colours Newsletter for regular updates, news and competitions bringing the best of Latin American culture direct to your Inbox.
Share: